Learn Nuristani woodcarving, a craft perfected over thousand of years in the hidden eastern mountains of Afghanistan.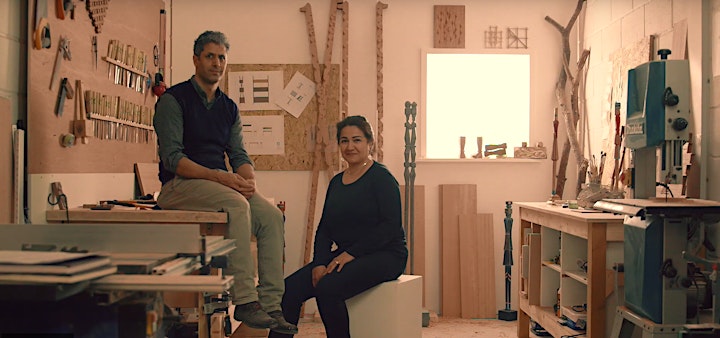 Maximum 12 participants per day.
Learn the basic principles of the ancient Afghani technique of Nuristani woodcarving and produce your own cheeseboard or breadboard, working with Master Naseer Yazna and Heidieh Wojdani to discover the ways in which Islamic art draws upon the use of simple geometric components to produce works of surprising complexity.
Naseer Yasna is acclaimed as one of the most skilled woodcarvers of the Islamic world. He learned his trade in Iran from an Iraqi woodcarver, and then returned to his native Afghanistan to revive and preserve traditional carving techniques.
Hedieh Wojgani is an architect, artist, and designer with a nomadic background straddling several cultures. Born in Iran, raised in Germany and educated in the USA and the UK, she has worked on craft development with with artisans in central and West Asia for the past decade.
For concessions, please contact Juan de Lara at juan.delara@asiahouse.co.uk.
This event is part of London Craft Week 2020 and Converging Paths 2020, organised by Asia House and The Barakat Trust, and with the support of The Altajir Trust. We also thank the Aga Khan Trust for Culture and Lazo Studios for their support.


This event is part of the series Converging Paths, a year-long series of events curated for 2020, and organised in partnership by Asia House and The Barakat Trust. With this series we aim to engage audiences in challenging cultural misconceptions about the Islamic world, building bridges between communities and highlighting the importance of the arts of that region. We aim to provide wider access, combining digital platforms and curated cultural programmes that appeal to adults and families.
Sign up to our mailing list for all the latest on this year's events, and visit our Eventbrite profile to book more tickets!