A talk/demonstration with Hany Abdel Kader and Mohamed Abdel Wahed, two Egyptian master-stitchers who will demonstrate their ancient craft.
About this Event
The craft of applique work (similar to quilting) has flourished in Egypt for at least 1000 years. Traditionally used to make magnificent ceremonial tents and banners, today the craft has evolved into an art form that produces intricate home furnishings and wall hangings inspired by the heritage of Egypt and places further afield.
Listen and watch two master craftsmen, Hany Abdel Qader and Mohamed Abdel Wahed who will show you how they have adapted a craft inherited from their ancestors and use it to produce contemporary pieces of art.
Hany Abdel Kader is an Egyptian tentmaker who captured the political events of the Arab Spring using a craft he has inherited from his uncle, grandfather, and great-grandfather before him. His work is today in the collection of the Victoria and Albert Museum and in the Oriental Museum in Durham.
Mohamed Abdel Wahed is both a banker and a craftsman who adapts traditional designs and modernises them to suit international market trends. He takes his inspiration from the designs of ancient and medieval Egypt but reinterprets them to produce a modern aesthetic. The craft has been passed down through four generations of his family.
Event moderated by Seif El Rashidi, co-author (with Sam Bowker) of The Tentmakers of Cairo: Egypt's Medieval and Modern Applique Craft. (American University in Cairo Press, 2018).
Organised by The Barakat Trust as part of London Craft Week.
The Barakat Trust was founded as a UK charity in 1987 and operates for educational and heritage purposes focusing on the heritage of the Islamic world.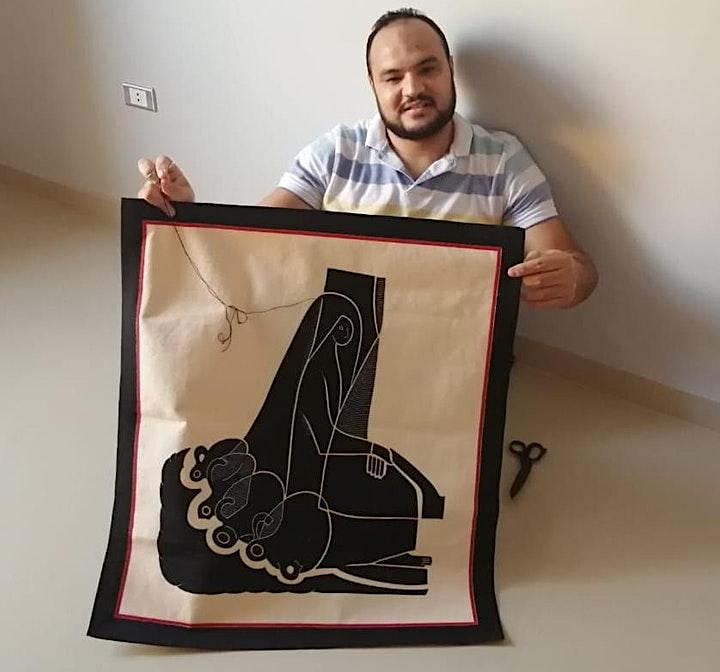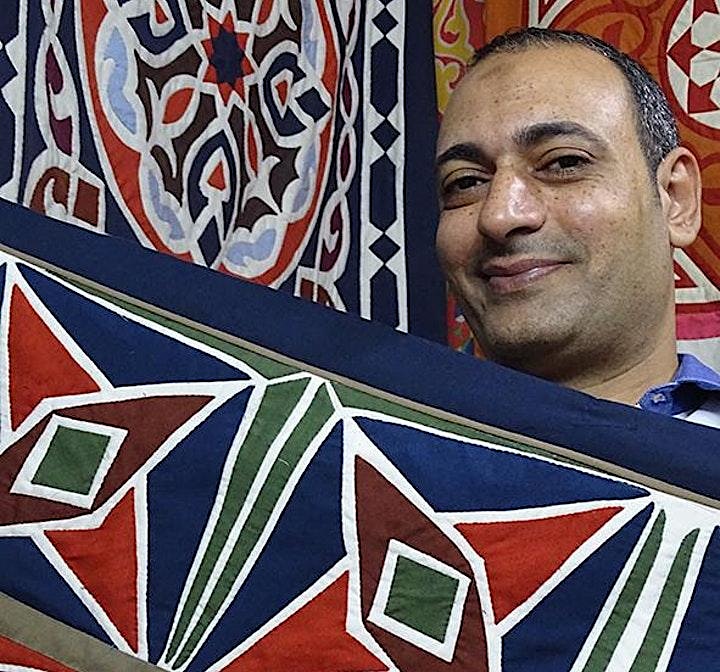 Top: Mohamed Abdel Wahed. Above: Hany Abdel Kader.